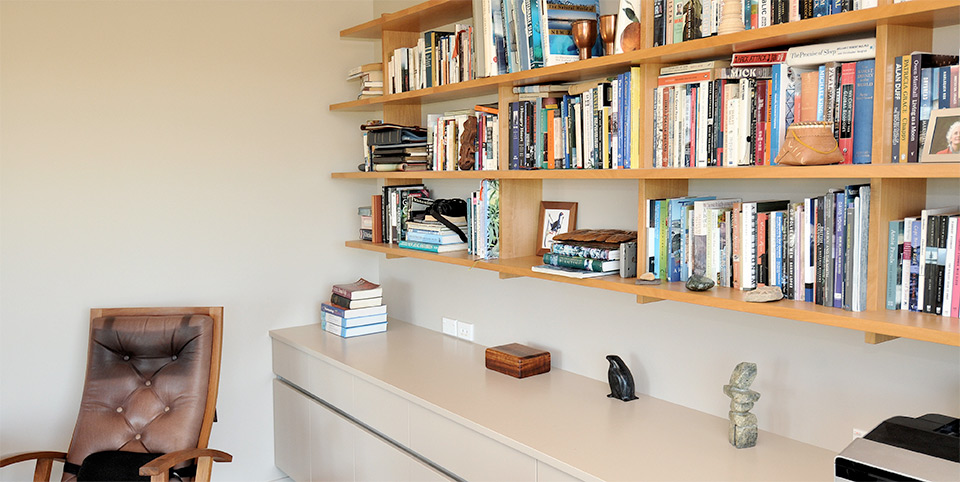 Is your home office a productive space?
 
Working from home, an organised space is so important for productivity and minimising stress, yet many home offices grow and accumulate equipment and paperwork over the years, having never been properly planned.
To be as efficient as possible, you need storage that is easy to reach, an ergonomic workstation for a computer and safely routed cables. Re Space will work with you to create the ideal work environment that will lessen fatigue, increase productivity and convey a positive image of your business to visiting clients.
Choose from a complete range of finishes and accessories.
Accessories
Book shelves  |  Cable management  |  Cupboards  |  Filing drawers  |  Keyboard slides  |  Work stations  |  Work tops